Your Faithful App
HelloGod is an app initiated by the Indonesian Church, Gereja Kristus Yesus (GKY) with the aim of encouraging young people to read the Bible, share their struggles and come to know Jesus Christ.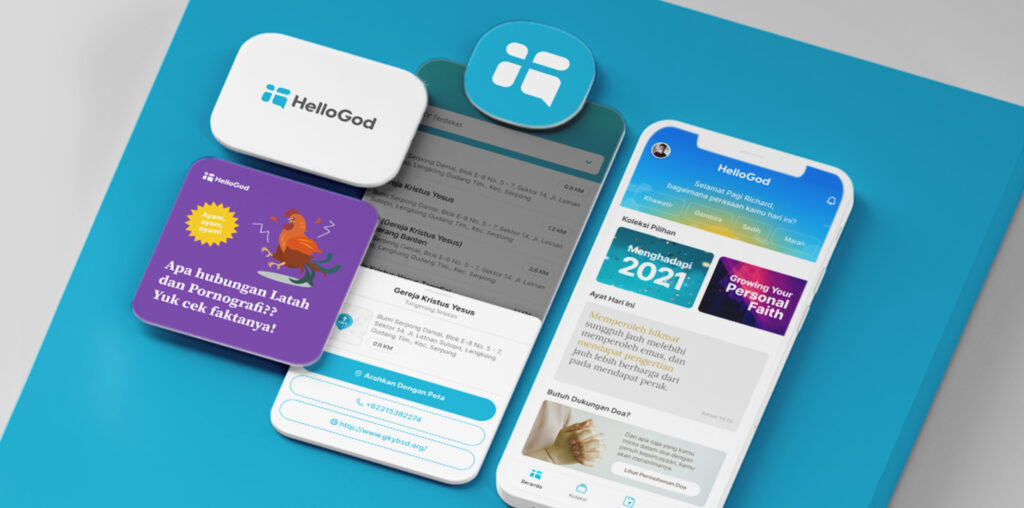 Colours that Reaches Hearts
This was indeed a unique opportunity for us as not only did we designed the overall user interface and user experience for the app, but we also set their entire design theme by creating a guideline for all their social media channels raging from Instagram to YouTube. All with one goal which is to advance the Gospel of Christ.
While having vibrant colours to lift up the contents is important, we also made sure that it sets the mood and calm the hearts of the reader as they approach God's Word, in order for them to read and understand the Truth better.